Save The Date for SMARTA's Final Conference
30/10/2020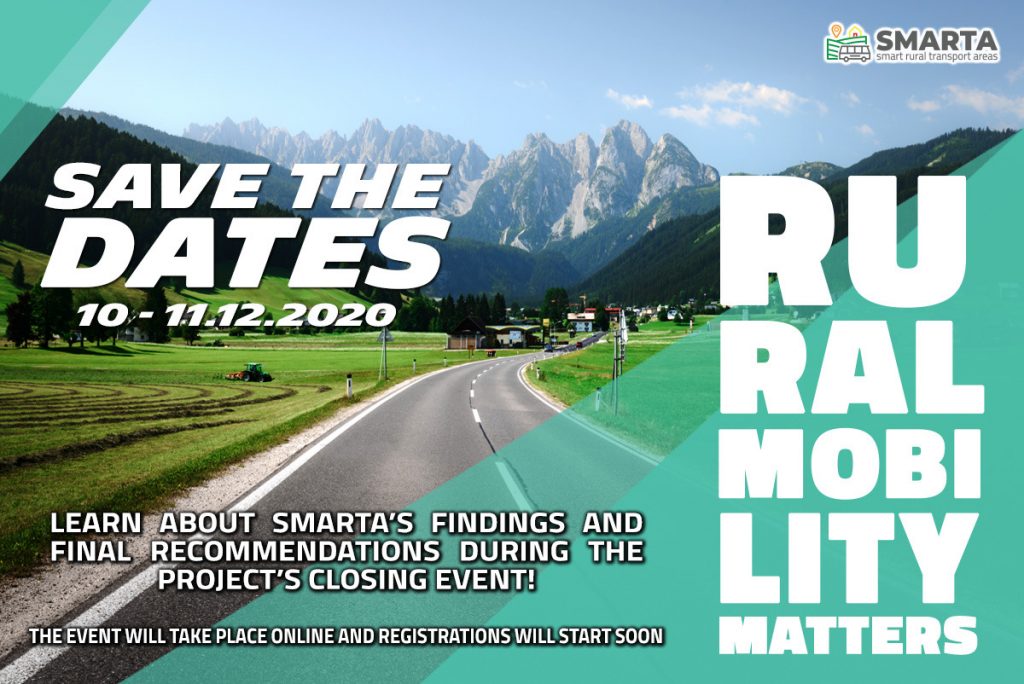 Curious to learn about SMARTA's findings?

SMARTA's final recommendations regarding rural mobility will be presented during the final event on the 10th and 11th of December!

The event will feature presentations from SMARTA partners and discussions with key stakeholders regarding the future of rural mobility.

The event will take place online and the registrations will start soon!

For more information, keep following our website and social media channels!