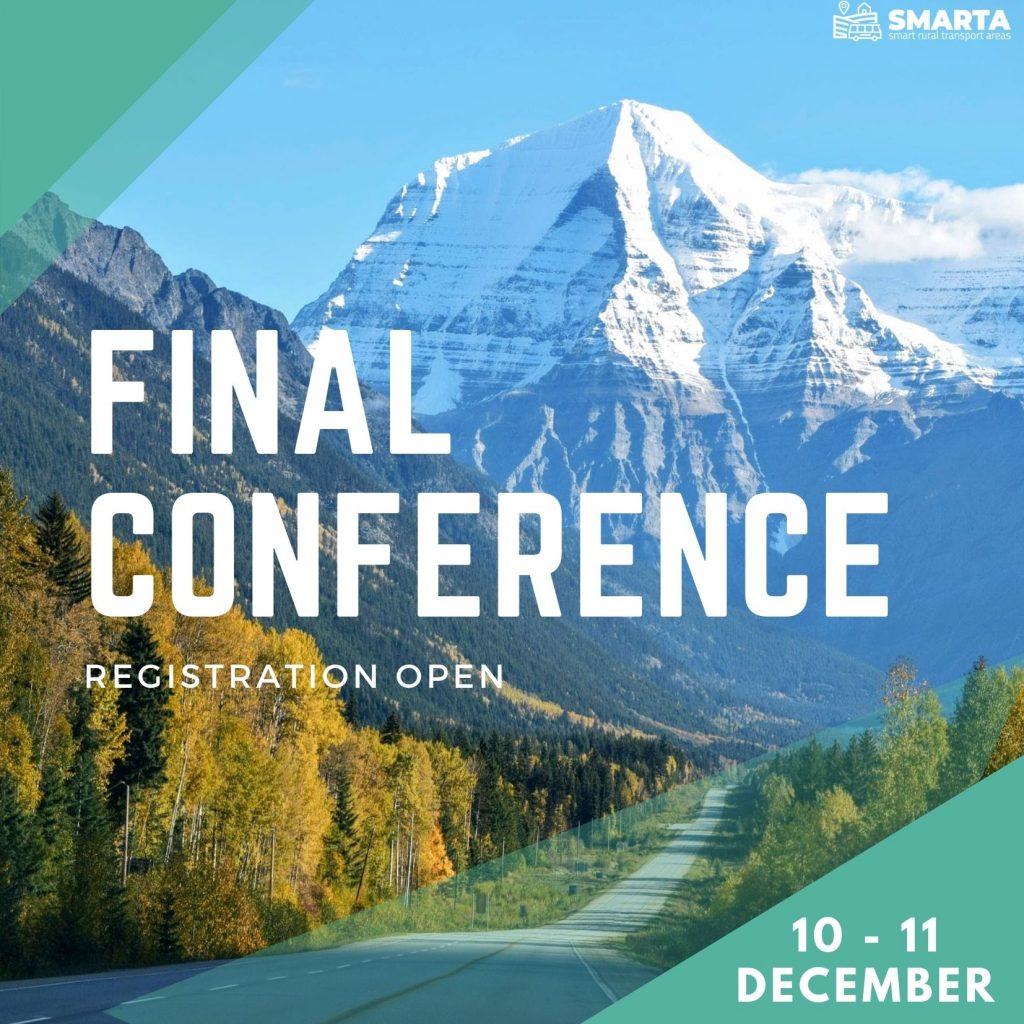 Learn about SMARTA's findings and final recommendations during the project's closing event!
Registration is now open for the SMARTA final conference which will be organised on 10th and 11th of December!
The SMARTA Final Conference is composed of a set of virtual sessions, spread over two days. Key outcomes from SMARTA project activities will be presented through dedicated sessions specifically targeted to address key stakeholders active in the field of rural mobility.
On Thursday, 10th December two sessions will be organised. In the morning, the 1st session will be focused on SMARTA policy recommendations. In the afternoon, the 2nd session will highlight the possible solutions as demonstrated by the SMARTA network of sites.
On Friday, 11th December, two specific sessions will be organised in the morning, both dealing with impacts, evaluation and ways forward. The 3rd session will present and discuss the findings from the evaluation activities carried out with the SMARTA sites, SMARTA2 sites and the SMARTA in-depth Good Practices. The 4th session will introduce the broader perspective of rural mobility, including future opportunities, on other issues, such as community building, environment and traffic, including a session on COVID-19 outbreak and its implication on rural mobility.
Register to the event by clicking the link below:
https://zoom.us/webinar/register/WN_cW1hlPsgQWSf1nDH14jknA
You can consult the latest version of the event agenda here.